Greetings superheroes! On Saturday, September 18th we celebrated Batman Day! For this specific day, I decided to celebrate this day with our friends over at Epic Comics as on this day they also celebrated their 10th year anniversary.  Let's get started shall we?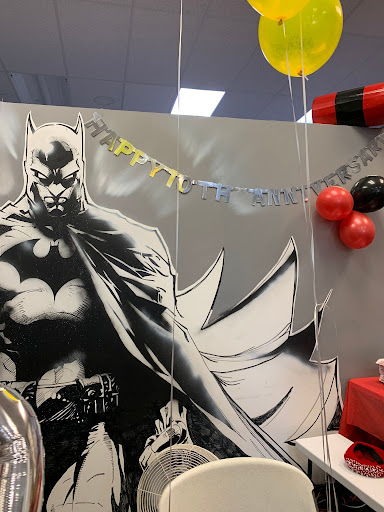 History of Batman and His Holiday
Batman was designed to be like Zorro as he has a full suit and a hidden identity. This idea then expanded to have a cape and become a superhero like his rival Superman. He made his debut in "Detective Comic" in 1939. On July 23rd, 2014 during Comic-Con International on the 75th year that this hero was launched into our lives. During this day there were incredible Batman merchandise sales that showed the "four different eras" of Batman. The year after it expanded to publications to be distributed on this day. In Batman's 80th year of being fan's Dark Knight, major cities including "Paris, Berlin, Tokyo and New York City" lit up the sky with the famous Bat-signal. Since the creation, each year more things get added on and more stores come in to celebrate this caped crusader. There have been "Batman Story Times", 5K Marathons  themed after him, free Batman Day specific comics but no specific traditions as this is a newer hero holiday. However, the fans of Batman make sure they celebrate their favorite hero by dressing up as him or villains that have made appearances in the movies, comics, and video games. They also make sure to add to their collection.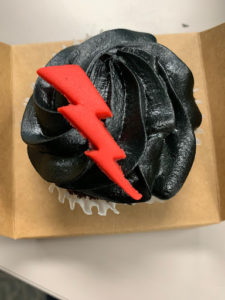 My Experience as I Celebrated Batman Day
For myself, I never heard of Batman Day (sorry Batman fans!) until I was talking to the owner, Juan at Epic Comics. He told me about the day and that Epic Comics was also planning to celebrate their 10th anniversary that day. I was excited to check out this day but also show support to the comic store that gave me a home when I got into comics.
When I walked into the shop, it was evident what days we were celebrating. All over the store there was Batman balloons, local artist Sergio Garcia (@sergesociety_art), a member from a Central Florida Cosplay group, cupcakes with the epic lightning bolt, a print of the Batman cover art designed exclusively for Epic Comics so supporters could sign & yes free comics. Epic also held an incredible sale on art prints, comics, graphic novels & more in honor of their anniversary & Batman Day. While I was there talking to the awesome staff I also talked to Sergio Garcia about his art and picked up a couple prints for myself and my girlfriend. An article will come in the near future about Sergio and Serge Society Art. I had an amazing time celebrating the double celebrations with the staff at Epic and encourage you for next year's Batman Day. Make sure to check out your local shops to see how they are celebrating.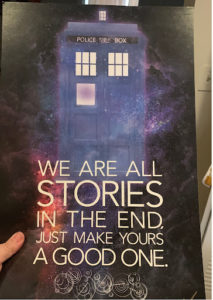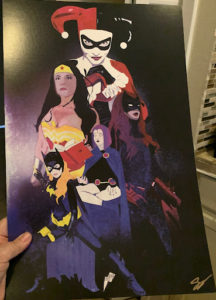 How You Can Celebrate Batman Day
If you aren't able to get to your local shop you can celebrate in other ways such as having a Batman movie marathon, dressing up or wearing your Batman shirts or have a Batman themed get together with your fellow Batman loving friends and don't forget to make a Batman themed menu to really embrace this day. Also too if you have kids, let them join in on the celebrations. Let them pretend to be Batman or have a Batman party or introduce your kids to the stories behind this legendary hero. Let us know in the comments any ideas you have on how to celebrate this day & be sure to tag us on social media (@variantventures). Keep saving the day my friends!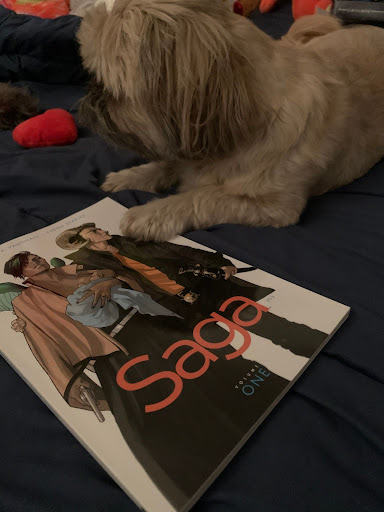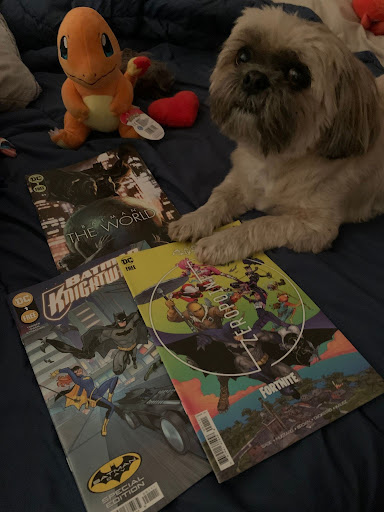 Does your fur baby love comics as much as Otto? Have them dress the part with a batman dog collar or two!