Welcome back to another list of movies to get you into that Halloween spirit. This week we'll be focusing on movies that are great for the whole family, and still enjoyable for adults that like spooky-fun films. Not everyone is here for super scary, ultra-violent horror flicks, even close friends of mine! This is a shorter list, but full of nostalgic movies that may be yearly rewatches or maybe a new movie you haven't gotten around to just yet.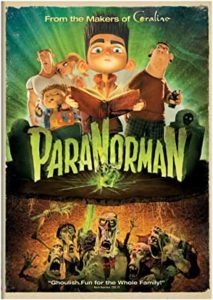 Paranorman (2012) dir. Chris Butler and Sam Fell | PG 1h 32 min 
An outcast who can see ghosts uses his abilities to take on supernatural forces and save his town against a curse.
Paranorman was a sleeper hit from Laika studios and was nominated for best animated film at the Academy Awards and BAFTAs in 2013. It has excellent stop-motion animation, the first movie of its kind to use 3D printing for this. It has such a genuinely good plot that I forgot I was watching a movie that's intended target audience for the most part is children and teens. Laika Studios does not make their films feel childish. I'll easily watch this again, especially over most similar animated features.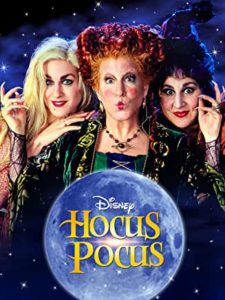 Hocus Pocus (1993) dir. Kenny Ortega | PG 1h 36 min
Three witches from 17th century Salem return from the grave after being awakened by teens on Halloween night.
Hocus Pocus is a likely staple in most Halloween watch lists, but it remains a classic for good reason. Everyone loves the Sanderson Sisters, and of course Billy Butcherson, which have all become ever-present icons and Halloween costumes. From the black flame candle, to the show-stopping musical number, it's a fun movie. For me though, the campy "ICE" hair carving gets a full laugh every time. For years rumors have swirled that a sequel to this infamous film would be happening, but we finally have confirmation that filming has actually started in Rhode Island recently, with the film allegedly dropping on Disney+ in Fall 2022.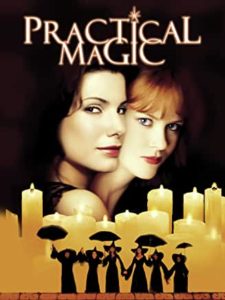 Practical Magic (1998) dir. Griffin Dunne | PG-13 1h 44min
Two witch sisters, raised by their aunts, face a prejudiced town, a family curse, and their fears by finding their own identities in their magic.
This is one of the quintessential witch movies perfect for Halloween or any other time you're needing a little extra strength or magic in your life. Everyone needs magic, even if it's just luck, herbs, or midnight margaritas. If we're talking 90's witch movies, I personally prefer Practical Magic to The Craft. It's more digestible and has a better theme of women joining together to dispel harm. Of course, watch the original version of The Craft (1996) if you haven't seen it! Fairuza Balk is at her best there.
The Nightmare Before Christmas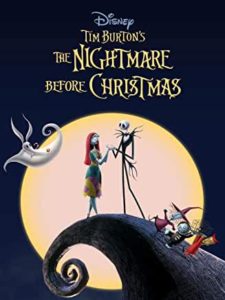 The Nightmare Before Christmas (1993) dir. Henry Selick  | PG 1h 16
The king of Halloween discovers Christmastown and attempts to bring it home to celebrate with his own town's nightmarish joy. However, mixing the two cultures leads to confusion and disaster.
If you're a millennial, you probably grew up watching this, or maybe even saw it in the theater. The rise of near-constant merchandise from the movie over the last 27 years has only grown and I'm all for it. Maybe its the nostalgia factor, but I watch The Nightmare Before Christmas every year, around Halloween and around Christmas. It's one of the best stop motion movies of the time that's also choreographed to music. One of the things that's kept it so pure after decades is that Disney has never made a sequel. There's been a few appearances of Halloweentown and its inhabitants over the years in games (such as the Kingdom Hearts franchise) but if you're terrible at gaming like I am, the next best thing is singing along to the movie.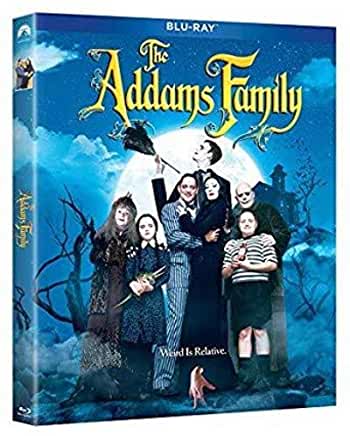 The Addams Family (1991) dir. Barry Sonnenfeld  | PG-13  1h 39 min
A loving, eccentric family is conned into believing a stranger is a long lost uncle in order to gain access to their fortune.
Where do I begin? Raul Julia – a legend. RIP. Angelica Houston – an icon, forever. Christopher Lloyd – no one could have done Fester better. The Addams Family is who we look to now as an example of what a well-rounded, communicative, loving family is. They're "weird" on the outside but more normal than most other families pretend to be. Every little detail of this movie gets better with time. One of my favorite parts of the film is Morticia Adams – you may notice that she is always lit separately with light across her eyes to give a more dark ethereal look that's wonderfully subtle but took an incredible amount of extra work. If you loved the movie, don't forget there is also a tv show from the 1960's, as well as a second movie.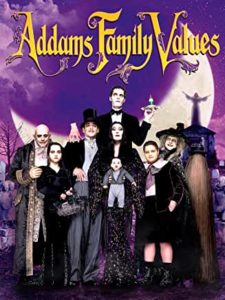 Addams Family Values (1993) dir. (1993) dir. Barry Sonnenfeld | PG-13 1h 34 min
The Addams Family deals with the new members added to their family, a black widow named Debbie, and a new baby who doesn't quite fit in.
Surprise! I had to add in the sequel. For one, Debbie is an absolute icon. "But Debbie, pastels?" is a line you will hear out of my all-black-wearing self far too often. Joan Cusack gives the performance of a lifetime as Debbie Addams in this sequel. Another reason I have to add this is that it's perfect for either Halloween or right after. Now that we're doing the work of decolonizing ourselves, Thanksgiving is no longer a valid holiday. Addams Family Values has a subplot following this and has gone on to become a staple for those that are here for turkey and debunking myths on colonization.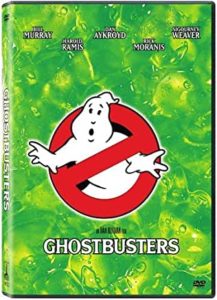 Ghostbusters (1984) dir. Ivan Reitman  | PG 1h 45min
A trio set up a ghost extermination service as New York becomes increasingly full of spirits.
Ghostbusters is a classic that still holds up. It has several sequels, cartoons, a recent reboot in 2016, and another reboot that's allegedly coming to theaters in November after pandemic delays. It gave us a great soundtrack, and the greatest drink of all time, Hi-C Ecto Cooler. If you're a film buff, check out how the special effects were made on the film. They still hold up pretty well today and are impressive for being almost 37 years old. Now I know adults that own full screen-accurate ghostbuster suits with proton packs. It's a movie that has kept a hold on audiences for decades for good reason. Give the original another watch.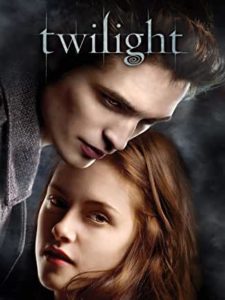 Twilight (2008) dir. Catherine Hardwicke | PG-13 2h 2min
The new girl in town falls in love with a mysterious boy, who happens to be a 108 year old vampire.
Up until a few days ago, I would have bet actual money that I would never put Twilight on a "movies to watch" list. I'm not a fan, and I'm especially not a fan of the author as a person. But Twilight is having a comeback right now with the rise of Tiktok and with it passing the 10 year mark, its definitely meeting the definition of camp. If you're not a lover of Twilight, I would still say the first movie is decent enough to watch for a few laughs and eye rolls, and to enjoy the memes, especially for a party. If you're with a lover of Twilight, you can still get through it. If you've never seen it at all, you have to watch it just once to get the cultural reference. At least now it's more enjoyable to watch knowing that Robert Pattinson and Kristin Stewart have great careers.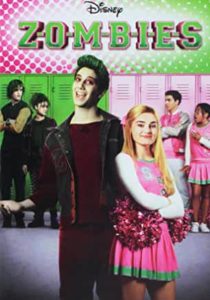 Z-O-M-B-I-E-S (2018) dir. Paul Hoen | TV-G 1h 34m
Zombietown students are transferred to a segregated school in suburbia and struggle to fit in.
As someone that watches a lot of horror movies this kept coming up in my streaming recommendations purely due to the name. A Disney musical? About zombies? The poster looks super cheesy, but I figured at the worst I'd waste an hour and a half. It was actually a super cute movie and something I would never have thought to watch. The dance numbers were great, the costuming was really well done, and there were a lot of important messages about society. If you liked Sky High (2005), this has a similar vibe plus being a musical.
That's the end of this week's list and the end of our family-friendly lists. Next week is a much longer list full of spooky, scary, films you may not have heard of! I hope you're enjoying these so far and that they've given you a few shows to add to your watch list. This week was a great trip down memory lane for some of these and as for me, I think I'll be pulling up Ghostbusters to watch tonight. Until next time, get those bats out of your attic!
*Please note: Some of our posts may contain affiliate links which means the Team at Variant Ventures could earn money if you purchase products from our site.*