∑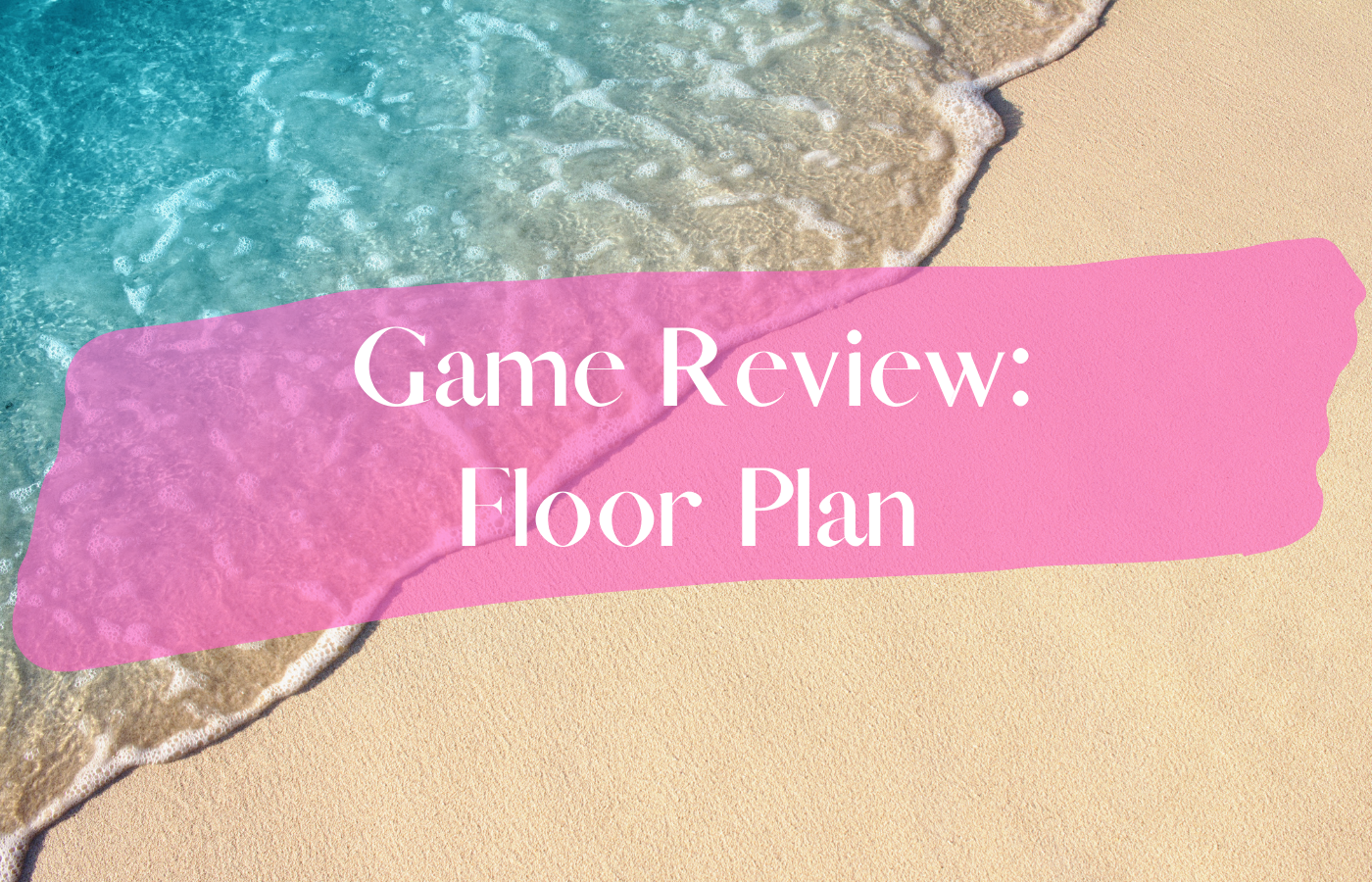 Today's game is Floor Plan by Deep Water Games. I was introduced to this game after reading Amazon reviews that were posted on Twitter. The reviewers were complaining about the game's use of pronouns on their character cards, and the lack of "white representation". Before I even knew the premise of the game, I had confirmed my purchase in a full rage. Twenty-four hours after its purchase, J and I cracked it open and got to work.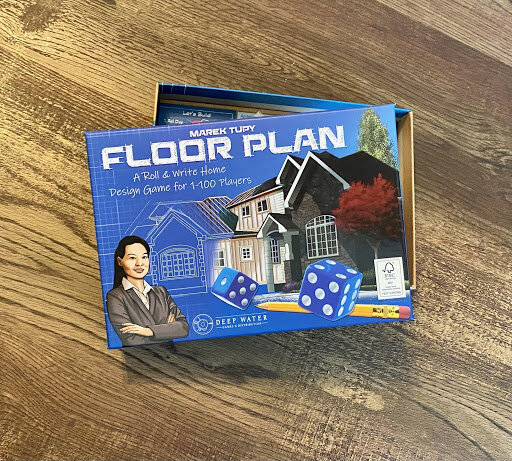 Floor Plan follows a roll and write format, where the players build a home while considering feedback from the build, design and layout stages.
The attention to detail that has been placed upon the characters immediately jumps off the cards. Although you do not interact with the characters much during gameplay, their pronouns are on each card. The thoughtfulness of the character design allows a diverse array of players to see themselves represented in the game. This fact alone has put Deep Water Games on my radar for future releases.
Ease of Setup and Play
Setup of the game is simple and can be played solo or with many players. Each player gets a blueprint to write on and a Build, Design, and Layout card are placed face up. Ease of play was a little rocky. While the rules are straightforward and written in the rule book and on the blueprint, I got a little overzealous. I apparently just wanted to keep adding on additional decks! In the end, I got there though! Subsequent play throughs have proven to be more lucrative.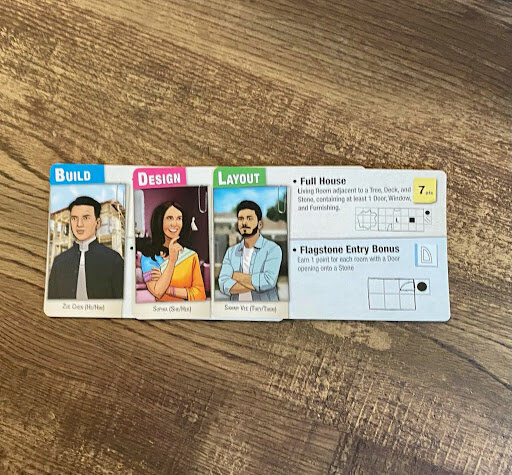 Replayability
Because you are relying on dice rolls to guide you, the random result of each round and 15 design cards to mix and match provides plenty of replayability. I also love that this game can be played solo. It is much appreciated while we are all sitting at home to be able to break off and do your own thing!
Artwork
The artwork is truly what compelled me to purchase the game. Everyone should be able to see themselves represented in board games (as everywhere else) and Floor Plan takes care to add diversity. Some of the reviews I read said that the level of diversity "wasn't needed" in the game, but I disagree.  Why wouldn't you want to ensure that everyone can feel included at game night? Not only was care put into the character's appearance and pronouns, but also different needs. For example, one of the characters uses a wheelchair and they are requesting a ramp for their home. I hope all future work by Deep Water Games put in this same level of consideration.

Enjoyment Level
This is not the laugh-out-loud, raucous game that my family usually seeks for game night, but it is perfect for a fun, quiet night in. It's the type of game that encourages you to think ahead and consider multiple strategies at a time. Floor Plan would also be a helpful game for anyone who is doing at homeschooling or working on communication and critical thinking skills.
Overall
Overall, I will happily be playing Floor Plan again and again.  The game contains a measured blend of slow-paced, methodical strategy and random chance.  It's focus on representation and courtesy to its cast of characters is a welcome addition to the well-polished game design and aesthetics.  I will be keeping a close eye on Deep Water Games, as I have a feeling there is a lot more to come from them in the future!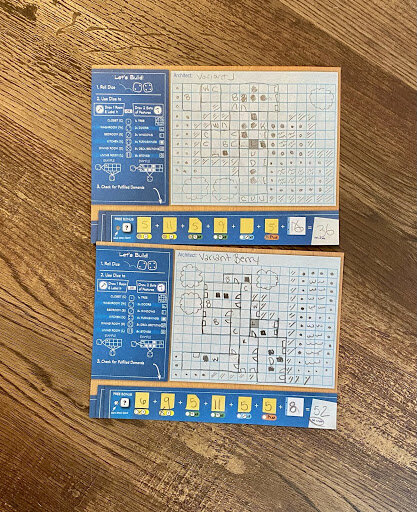 *Photo Credit: Variant Berry
Related: Game Review: monsDRAWsity
What are some of your favorite roll and write games?