Welcome to the Berry Patch! I am known by many names, but you may call me Berry (she/her). I am your one woman hype show, ready to pump you full of self esteem and teach you self advocacy! I am also the Chief Marketing Officer (CMO) for Variant Ventures.
My background is in behavioral health, working directly with kids and adults on the East and West Coasts of the United States. It is amazing the growth that can come when we put away our pretenses and enjoy the power of play! In this space, confidence will grow and leadership will develop as all participants work on interpersonal communication and develop a stronger sense of self. TTRPG's bring a unique sense of growth due to the explorative nature of role play. It doesn't matter if you are a young kid playing pretend or an adult trying to escape the world; TTRPG takes you into the unknown, and if all goes as planned, you'll leave the table with amazing memories!
In coming posts you can expect tools for keeping a safe table for both Players and GM/DM's, ideas for how to develop an inclusive game, game reviews and other similar topics.  Additionally, I hope to cook up some edible battle maps and board games down the line! (If I put it here you have to hold me to it!)
Welcome to the Berry Patch, Variants!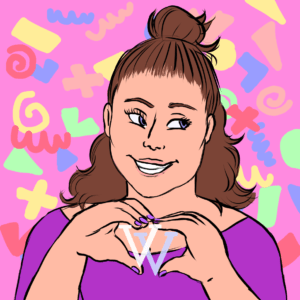 *Art Credit: Bugvilles
** In Spring 2021, Variant Berry moved to the COO Position.