As the world inches closer to Halloween on October 31st, we take a pit stop in the US to recognize one of the most iconic treats worldwide, chocolate! As chocolate loving nerds, we want to make sure you all get to celebrate in style! Check out the chocolate themed games and games accessories below!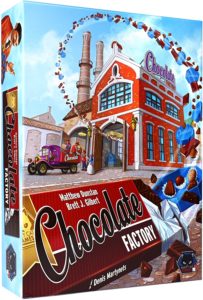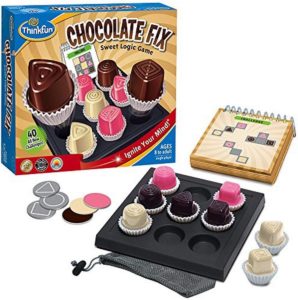 Chocolate Factory, from Alley Cat Games, will help you celebrate National Chocolate Day as you play a Chief Chocolate Maker with the goal of building the most efficient chocolate factory. Rated for 1 to 4 players, aged 10 and up, this trip to the Chocolate Factory will last about 45 to 90 minutes per game. 
From Think Fun, you can find Chocolate Fix, a "sweet logic game" with a focus on strategy. Chocolate Fix is designed for a single player, aged 8 and up. With white, brown and ruby chocolate pieces, players will go through the 40 challenges in the book. 
Murder Mystery - Death by Chocolate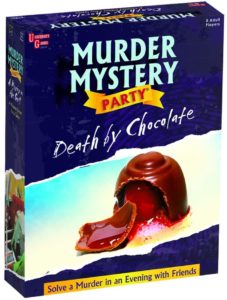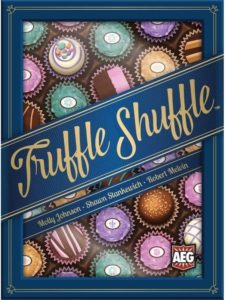 If you are looking to get a group in on the action, check out Murder Mystery Party – Death by Chocolate from University Games. Six to eight players can spend a few hours solving the mystery laid out in the box. This can serve as an excellent way to break the ice with new TTRPG players as you step into character with a chocolate theme! 
Truffle Shuffle from Alderac Entertainment Group is a game for two to four players, aged 14 and up and plays in roughly 15 to 30 minutes. This can be a wonderful way to get a quick chocolate fix together. Player will work to unwrap and rearrange the chocolates to score points. Use modifiers and action cards to bump up your score!
Chocolate Themed Polyhedral Dice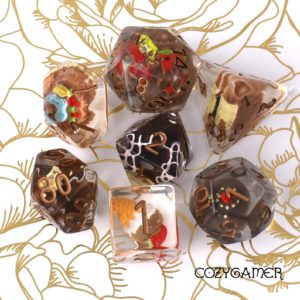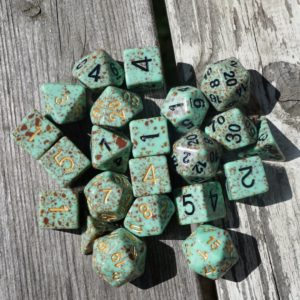 From Cozy Gamer on Etsy, you can find this adorable set of pyolyhedryl dice featuring chocolate baked cooks inside! This bakery themed set features all of your favorite treats! Perfect for any character with proficiency with Cooks Tools! 
Ice Scream Dice features whimsical dice sets featured after some of your favorite ice cream flavors! Shown here is the Mint Chocolate Crit set! Ice Scream Dice also offers an excellent dice subscription to satisfy your sweet tooth.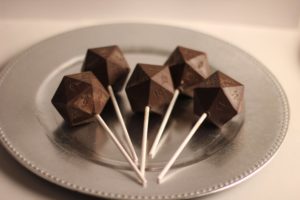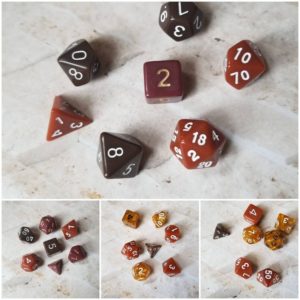 The 1202 Item Shoppe has dice so good you can eat them, literally! Chocolate pop flavors range from Love Potion Pink to Beholder Purple and everything else in between. Bribe your Game Master for advantage with these sweet treats! 
Please note: Some of our posts may contain affiliate links which means the Team at Variant Ventures could earn money if you purchase products from our site.
What are your favorite chocolate treats?