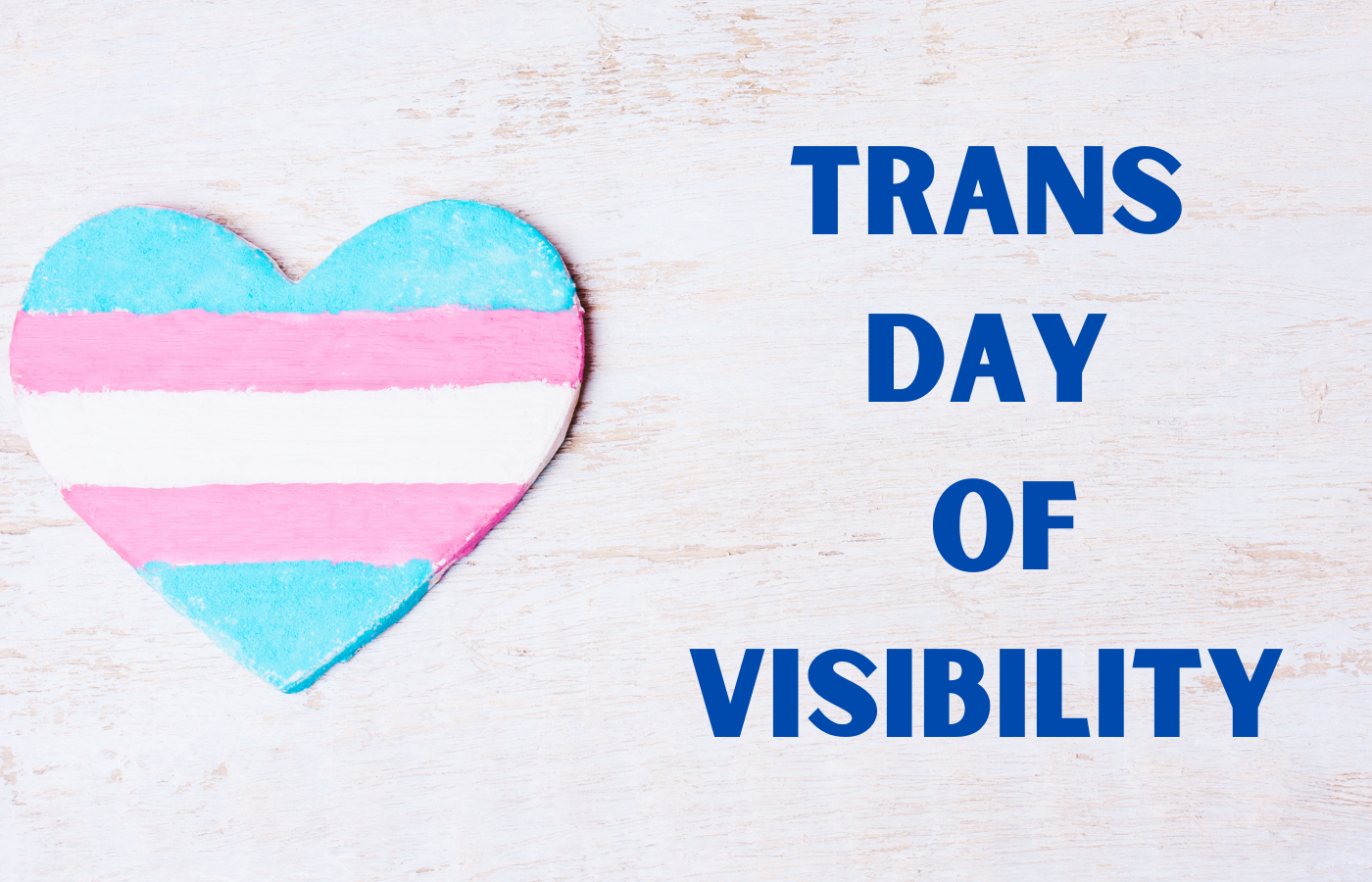 Transgender Day of Visibility is an international holiday that has been gaining awareness along with the community celebrated by the event. Often shortened to TDOV, the holiday occurs every March 31st since 2009, and was created by Rachel Crandell, a trans activist who was frustrated by the lack of trans representation and recognition, even within the LGBT community. If you know anything about this day, you likely know it as the day when all of your transgender mutuals post selfies on social media. It seems that only in recent years, the broader public is beginning to learn what the "T" even stands for, but even with the newfound growth in visibility we have, our lack of human rights, as well as our societal vulnerability, makes even merely existing in front of people a potential danger.
This fact is known all too well amongst trans people, especially for trans people who face other intersections of oppression, such as trans women of color, disabled trans people, etc. Much like with any pride holiday, I cannot celebrate without also acknowledging the injustices our community suffered and still suffers. Even though today is not Transgender Day of Remembrance, this holiday also reflects the difficulties of remaining visible with so little support, and I must encourage anyone who reads this to engage with our community in a positive way, to help build that foundation we are lacking.
There's more you can do to take part in TDOV than to retweet your trans friend's selfie. Keep educated and educate others on protections– and lack thereof– for trans people in your area. In my country of the United States, Alabama and Tennessee have both banned treatment for trans youth, with Arkansas passing a similar bill through the House that would also include removing trans-related treatment from public insurance funds such as Medicaid. Countless trans people in America are already incapable of accessing the treatment they may need for mental health and physical safety. On the more positive end, the House has introduced a bipartisan Equality act, "which would expand civil rights laws to include specific, national protections against discrimination based on gender identity and sexual orientation."  [Source]
Remain politically conscious and remember that it's crucial to vote for politicians who will push progressive policies, and to be vocal about protecting trans lives to garner positive attention to our causes. Speak up and challenge anti-trans sentiments directly, and stand in allyship with other aligned causes that fight for human rights, such as Black Lives Matter. Learn trans history and be a good friend or family member to the trans people in your life. Donate to non-profits like the National Center for Transgender Equality, the Transgender Legal Defense & Education Fund, The Sylvia Rivera Law Project, Mermaids, and the Marsha P. Johnson Institute. Remind others that we are not only here and queer, but also in need of the same equal rights granted to any other person.
If you're trans, and you're still reading this– hey! Kim Petras is putting out bop after bop, isn't she? Now that the cis allies are gone, it's just us. You probably already know a lot of this stuff, and you've done the standing up for yourself that you need to do, and you just need some recognition and some of that trans pride energy. When I was a kid, I fought through major mental illness from undergoing trauma and transphobia, and I had to fight through that by myself. Like a lot of you, I had to be my own therapist, my own parent, and my own friend, and by God that was the hardest thing I've ever had to do. I don't know your story, but I know that you're here. I know that you're still alive and you know who you are– or maybe you don't yet, but that's okay. You are doing an amazing job, and if you haven't already, you're going to reap the rewards of your efforts. If you don't have a supportive family yet, you'll find one– in friends, in community.