It doesn't matter if you call it Brown Morning Potion, Potion of Adulting or just simply coffee, if you love you caffeine you know it can become an all consuming essential to a good morning! National Coffee Day is here and we'd like to help you fully celebrate your love of coffee, nerd style!
Cafe International from Amigo Games is a game for two to four players, aged 10 and up and plays in about 45 minutes. Players are working in a bistro sitting customers. Get bonuses for sitting certain guest together and lost points if guests have to sit at the bar. Try your hand at Cafe International to "Play without Reservations." 
From Ridley's Games we have Caffeine Hit, where players collect caffeine points in an effort to "stir the pot." Designed for two to six players aged 12 and up and plays in about 20 minutes. The cutest part, it comes in a resable coffee mug!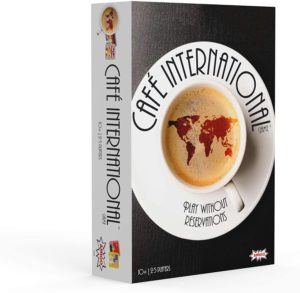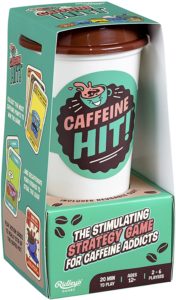 Our friends at Cobblepath Games have created a rules light comedy storytelling game: Coffee and Chaos! Use cutlery as your attributes: knives, forks and spoons will help round out your characters. This game is extra fun when you learn you can use your existing character with this rule set. Have some coffee fueled fun with Coffee and Chaos! 
Coffee Roasters comes from Stronghold Games. Designed for one player, aged 14 and up, this solitary games plays pretty quickly. Choose from 22 beans to roast to perfection and attempt to achieve the best cups of coffee!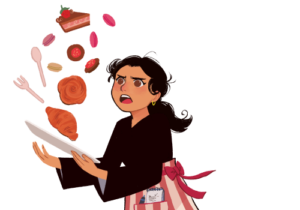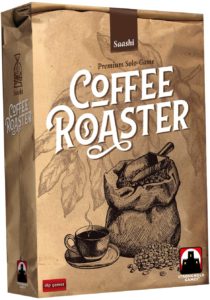 I was reintroduced to Bones Coffee this summer during their Christmas in July sale. One of my favorite things about Bones Coffee are their samples packs. As someone who can never make up their mind about which flavor is my favorite, I get a lot of milage out of these bundles! Their Coffee Club also offers extra flexibility for your coffee needs. I recommend the White Chocolate Peppermint Bark.
Both Variant Rory and myself have written about our love of Found Familiar Coffee previously. Constant debate is happening at VV Headquarters about which flavors are the best. Truth be told, I've purchased them all at this point and I have no idea which I prefer. Thieves Cant and Goodberry are pretty high on my list though. Try their sample packs if you aren't sure which will hit the spot in the morning.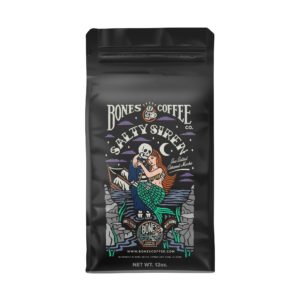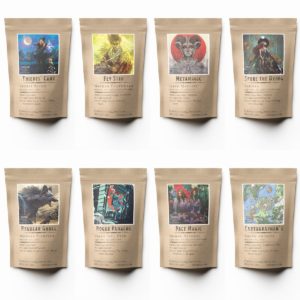 Geek Grind Coffee Company
Geek Grind Coffee Company offers various nerdy themed coffee and teas. With Labyrinth, Pathfinder, Startfinder, Shadowman and more to choose from, your bound to find something to soothe your geeky soul! Flavors like Goblin's Gulp, Elven Enlightenment and Dragon's Roast are sure to put some pep in your adventurers step! 
Geek House Coffee is ready to bring you some magical beans from beyond. Flavors like Paladin's Pure Six Bean Espresso, Dwarven Heart of the Mountain and Arcane Coffee are ready to help you energize your adventure! Also offered are a variaty of mugs themed to your favorite flavors!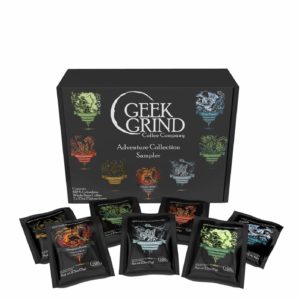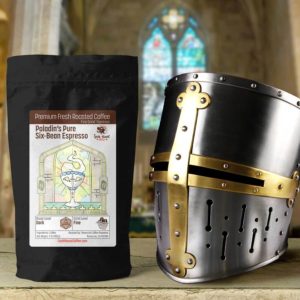 Variant Ventures Coffee Merch
Dunkin & Dragons Unisex T-Shirt
Need a Potion of Healing? These ceramic mugs not only feature a playful design, but also a colorful rim, handle, and interior.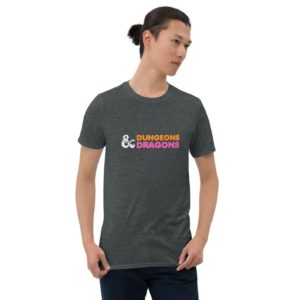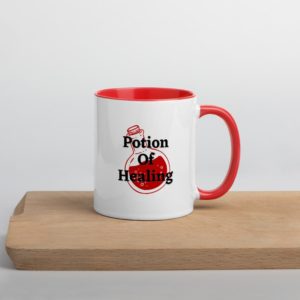 Whether you're drinking your morning coffee, evening tea, or the actual tears of your players – this My Player's Tears mug for you! 
Add a menacing twist to your morning routine with this Not a Mimic magic mug. It appears black when cold, but reveals a vibrant design when exposed to hot liquids. That makes this mug a wonderful gift for your adventuring party and GM/DM!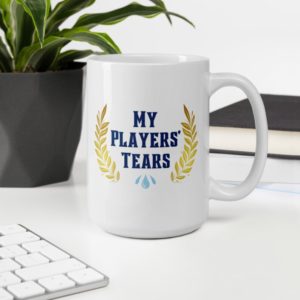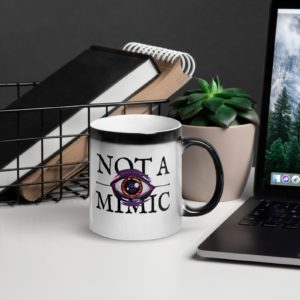 Please note: Some of our posts may contain affiliate links which means the Team at Variant Ventures could earn money if you purchase products from our site.