This November, Variant Ventures is partnering once again with Team Pixel Damage for Extra Life, benefiting Children's Miracle Network.
Last month, team captain Mike Block let us know a bit about the history of Team Pixel Damage. This month, we would like to give you an opportunity to meet the rest of the team and find out a little bit about why they participate in Extra Life!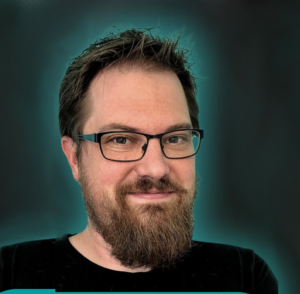 Why Extra Life?: Hospitals are scary places for adults.  They can be terrifying for kids.  My family knows this all too well.  Using something so universal as gaming to raise money that helps save lives and make a hospital less scary for a child feels like the ultimate application of the power of how games can lift someone up.
Favorite Game to Play: Yikes!  So hard to pick! So I'll take the easy, honest, way out.  Any game my daughter wants to play.  She's the best. (This means currently on tap: Sack Boy and Lego Incredibles).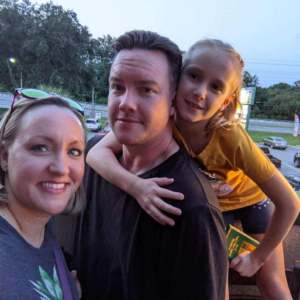 Why Extra Life? I got involved with Extra Life almost 11 years ago because my friends had participated the year before and it seemed like something fun to do with a good cause. As time went on and I saw the impact our team had both personally and outside of our circle, I was hooked! I am blessed with two nieces, a nephew and my Girlfriend's awesome daughter who are all healthy and happy and I want to ensure I am always doing my part to help provide that same joy to others.  Extra Life allows me that opportunity to touch people's lives in a positive way and it is truly my favorite event of the year.
Favorite Game to Play: I love all games but if I have to pick, Gloomhaven is my favorite board game and The Legend of Zelda- A Link to the Past is my favorite video game.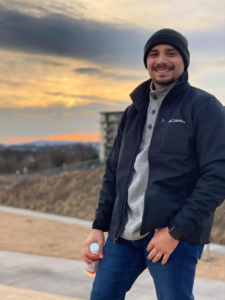 Why Extra Life?: Hey Everyone I'm Roberto and This is my third year of Extra life.
This all happened when a friend of mine told me I can help raise money for any hospital of my choice.
This is all for my cousin, she went through more than 2 dozen surgeries from birth to adulthood.
John Hopkins All Children's Hospital helped her with her most recent full reconstructive surgery of her jaw. This surgery was done to help her speak better and to have a more operable jaw, the Hospital not only paid for the whole surgery but also gave her mom a place to stay for the duration of the stay.
I do this because I want to help children from all backgrounds get care by our amazing Hospitals, just like my cousin.
Favorite Games to Play: Smash Brothers, Avalon and Call of Duty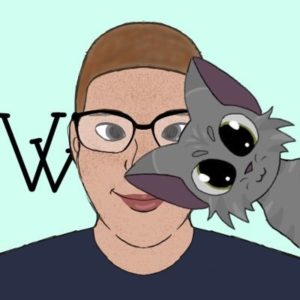 Why Extra Life? I volunteer for Extra Life because I have seen the difference that The Children's Miracle network is doing for families from all over. It feels good to help raise funds for such an impactful organization. I haven't decided which games I will be streaming yet, but I will likely try to find some fun and family friendly games that I can play with friends during the event!
Current Favorite Game: Final Fantasy XIV, pumped for Endwalker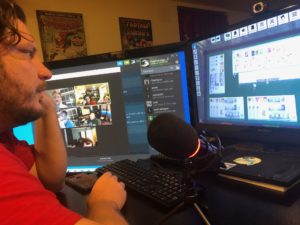 Why Extra Life? Started doing Extra Life to play games with buddies for 24 hours. Now 12 years later and still at it! It's been a great way to stay connected to friends as we grow older and live farther apart. But more important is the awareness brought to this great cause!
Seeing the children of close friends get personal experiences with the results of this charity has cemented how important it is for me to continue to support! Children are our future and helping sick children get thru tough times in their young lives is so important!
Favorite Games to Play: Favorite game…..boy that's a tough one. Don't make me choose!! I love anything with puzzle aspects, so give me a session of TIME Stories! (But only the "good" scenarios).
In the video game world, I'm pretty sure I play way too much MLB the Show….but I love it!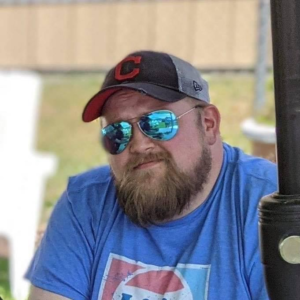 Why Extra Life? I'm a firm believer in protecting and preserving the joy and innocence of every child for as long as possible. After all, they'll have plenty of time in their adulthood to deal with real-world stress and problems. They should never have to face the fear of things like cystic fibrosis, Crohn's disease and cancer as well as terrible accidental injuries. It is tragic that little ones should have to endure such adversity, but thankfully Children's Miracle Network Hospitals are there. They treat children, regardless of their family's ability to pay. How could I say no to supporting their mission?
Current Favorite Game: Star Wars Battlefront II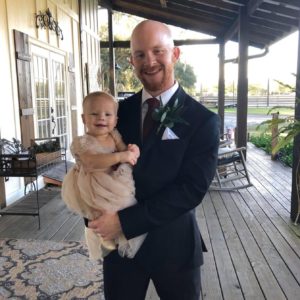 Why Extra Life? I do Extra Life in appreciation of the men and women of UF Health Shands Children's Hospital as a thank you for the care they have provided for my nephew, Case. Case has cerebral palsy and has multiple complications for the diagnosis. He has had life saving measures performed at the hospital and would not be here today if it wasn't for them. This is my opportunity to give back to the hospital and help give other families the opportunity to continue making memories with their little one. 
Favorite Games: I love any golf or hockey video game and any deceit based board game such as Avalon, Coup, or Ultimate Werewolf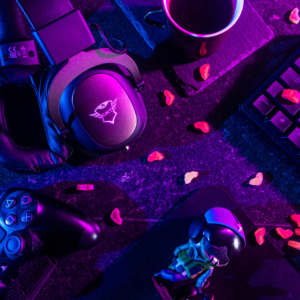 Extra Life accepts donations all year round, but the main event, the 24 hours gaming marathon, is taking place the weekend of November 6-7! Join in on the fun by watching Team Pixel Damage on Twitch!