The entire team at Variant Ventures is passionate about supporting our community. We know that TTRPG, gaming, and entertainment fans come from different backgrounds and that sometimes a helping hand is needed. Today we wanted to put a spotlight on the non-profit organization: American Society for the Prevention of Cruelty to Animals (ASPCA)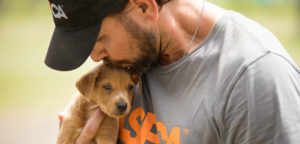 First and foremost we as a team want to address a common issue around the holidays since this post is initially being shared during the holiday season of 2021: Animals and pets are a commitment of time, patience, love, and yes finances for a variety of reasons including veterinary services, food, medicine, vaccines, toys, protective equipment, training, appropriate accessories, proper housing, and more. Please do not adopt or purchase an animal with the intent of gifting them to your family, a friend, or loved one for the holidays unless you (AND THE RECIPIENT(S)) are fully committed to giving everything it takes to care of an animal for years to come. They do not stay young or small forever and require dedication. If someone has a known allergy that needs to be taken into account when deciding on bringing a pet into your home. If you truly want to help animals yet can not commit to giving them the right amount of attention or resources during their lifespan you can volunteer your time at a local animal shelter or sanctuary, learn more about fostering animals, or support organizations such as ASPCA that work to help animals in need. Thank you!
Related: Charity Spotlight: National Marine Life Center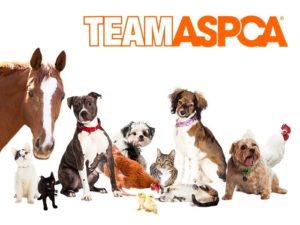 On that note, we wanted to share why we support the ASPCA. Several members of the Variant Ventures team have volunteered their time and services with animal shelters and sanctuaries, with many of us adopting a variety of pets and animals over the years. We are all animal lovers and believe every animal deserves a loving and caring home. The ASPCA works to keep more animals in loving homes by protecting animals from harmful situations through community engagement, preventative action, and providing resources and care when needed.
Some animal services offered by the ASPCA include Spaying and Neutering, Abandonment and Rescue Services, Shelter, Behavioral Rehabilitation, Relocation and Adoption, Animal Poison Control, Animal Cruelty Investigations, Emergency and Non-Emergent Veterinarian Services, and More.
"In 2020 alone the ASPCA assisted in over 47,058 spay/neuter procedures, 27, 751 relocations for adoption assistance, and offer constant encouragement through robust adoption programs designed to save as many lives as possible. They believe in matching people and pets through dialogue and conversation, in a climate of trust and communication."
Related: Charity Spotlight: Christopher's Haven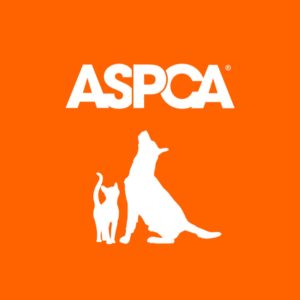 "For over 150 years, the ASPCA has worked tirelessly to put an end to animal abuse and neglect. The ASPCA is a national leader in animal rescue, protection, and placement, and your tax-deductible donation will help fight cruelty and make a life-changing difference for animals across America."
To learn more about the ASPCA and/or to Donate to this great cause CLICK HERE to visit ASPCA.com
Source: ASPCA