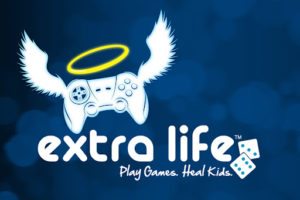 The entire team at Variant Ventures is passionate about supporting our community. We know that TTRPG, gaming, and entertainment fans come from different backgrounds and that sometimes a helping hand is needed. This weekend, Variant Ventures has partnered once again with Team Pixel Damage for Extra Life, benefiting Children's Miracle Network for this year's Game Day so today, we wanted to put a spotlight on the non-profit organization: Extra Life.
Related: Tips I Learned While Live-Streaming for 24-Hours Straight
Extra Life unites thousands of gamers around the world to play games in support of their local Children's Miracle Network Hospital. Since its inception in 2008, Extra Life has raised more than $77 million for sick and injured kids through the power of play!
Children's Miracle Network Hospitals® raise funds and awareness for 170 member hospitals that provide 32 million treatments each year to kids across the U.S. and Canada. Donations stay local to fund critical treatments and healthcare services, pediatric medical equipment and charitable care. Right now, children's hospitals need YOUR support.
Want to be a hero? Sign up today and dedicate a day of play for kids in your community! http://extra-life.org/register
Related: Team Pixel Damage – Meet the Team!
Learn more about Extra Life by checking out this video below and/or visiting extra-life.org: