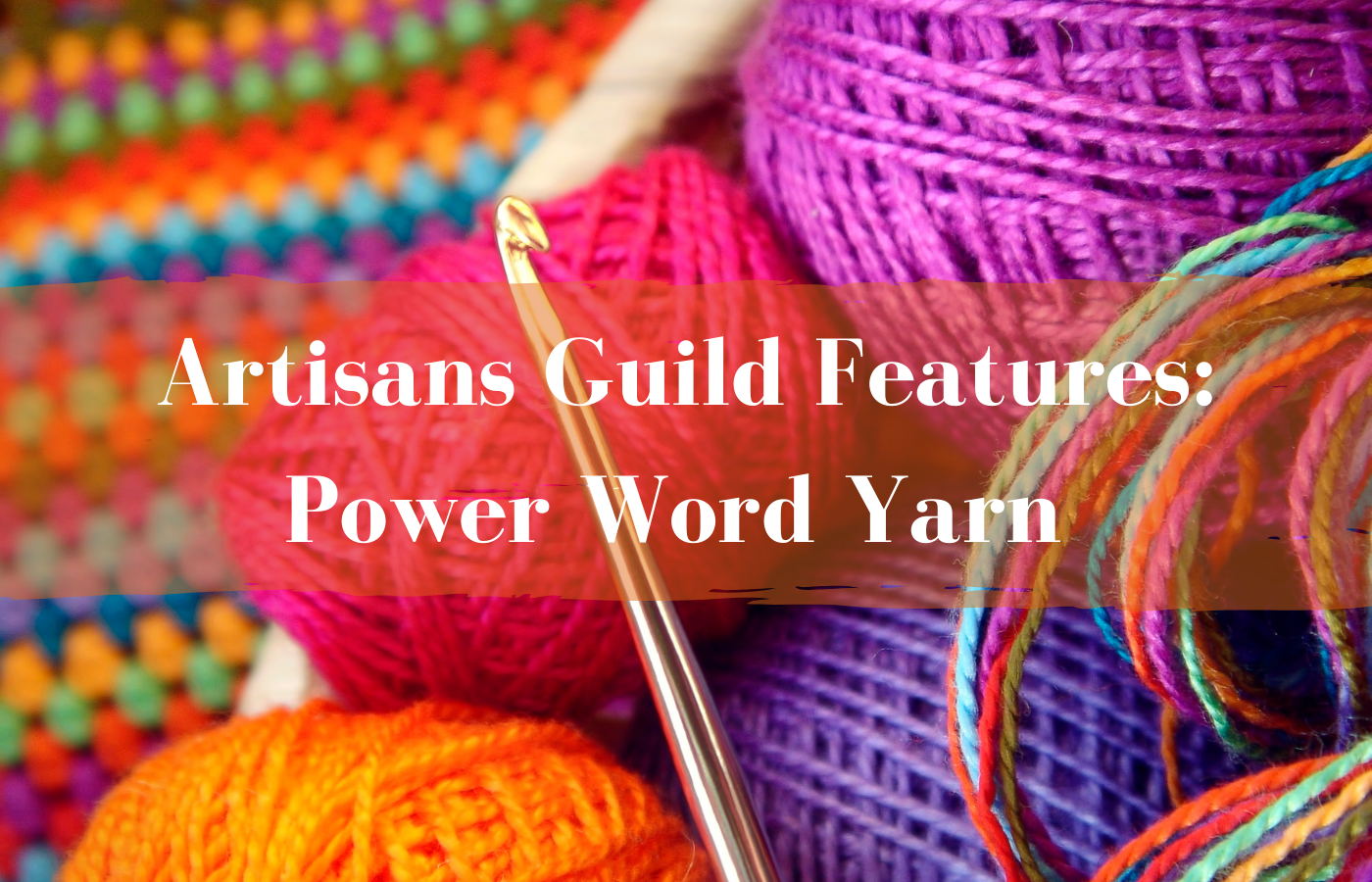 J (he/him): What can you tell us about Power Word Yarn?
Liz (she/her): Power Word Yarn is my way of financing my own nerdy hobby. I made a couple of items for my best friend and she convinced me that strangers would pay money for such things. I expected her to be wrong but, per usual, she was right.



J: How did you get started in crochet?
Liz: When I was pregnant with my first son, I had this vision of a newborn photoshoot (it was 2013… those were fairly new and very popular) with different adorable crocheted hats of varying fandoms. After looking up a few to purchase I decided that my wallet could not handle this costume budget so instead I used YouTube tutorials and taught myself to crochet. It did not go well at first… I had an on-again-off-again affair with this fiber art for the next several years and in 2019 I started making amigurumi creations which re-invigorated my enjoyment of the craft.