Hello, Variants! Every holiday season my sweet tooth decides to come out in full force like the arctic blasts of the north, and this month I wanted to treat my guests to some sweet nibbles. (Halfling Oatmeal Sweet Nibbles to be exact!) This is one of the recipes from the Heroes' Feast Cookbook that includes most ingredients found in the average household, but be sure to have butterscotch chips ready for this one to heighten the flavor of this Halfling recipe.
Author's Note: I may make some flavor modifications for preference, but this shouldn't detract from the overall experience and I encourage anyone who cooks or bakes to add adjustments and make the meal or dish more enjoyable for yourself! It's about exploration, so don't be afraid to try new things as well as tried and true practices. As always, you can find the ingredient list at the bottom of this article. Now on to the cooking!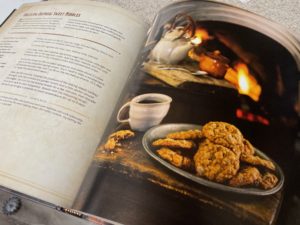 Related: Heroes' Feast Cookbook Cook-Through: Dwarven Flatbread and Underdark Lotus with Fire Lichen Spread
As with every recipe, I recommend reading all the way through the recipe twice, then gather and measure your ingredients before you begin to be sure you have everything you need. This recipe called for a 2 part prep. With one mixture of "dry" ingredients and another mixing in the sugar with the softened butter.
I incorporated the two parts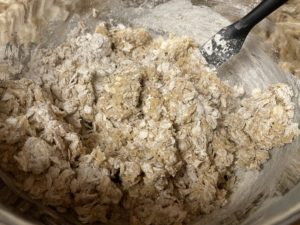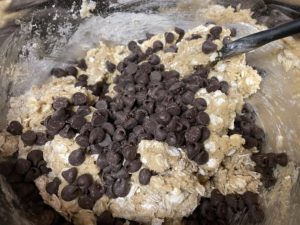 Due to the high concentration of brown sugar in this recipe, the cookies do spread quite a bit, so be sure to space out your cookies the full 2+ inches to prevent them from cooking together. (Giant cookies are delicious, but the halflings may find them hard to eat!)
Full disclosure time, I followed the heating instructions and despite doing exactly what was instructed my first two batches of cookies came out burnt, edible, but also extra cripsy. So, I lowered the temperature from 350'F to 345'F and lowered the cook time from 15 minutes to 12 minutes and that did the trick!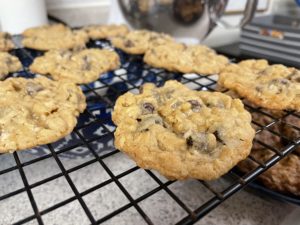 Overall, I would give the Halfling Oatmeal Sweet Nibbles a 9/10 rating. The flavor was fantastic, but my first two batches burned a bit despite following the instruction to a "T." I recommend using the adjustments I made when trying this recipe on your own to prevent losing out on these sweet nibbles!
Related: Heroes' Feast Cookbook Cook-Through: Traveler's Stew
If you make this recipe for yourself we would love to be tagged in your photos and story to hear your thoughts! To try this recipe for yourself, learn more, and/or to order your own copy of the Heroes' Feast: The Official D&D Cookbook CLICK HERE
Ingredient List for Halfling Oatmeal Sweet Nibbles: flour, rolled oats, baking soda, kosher salt, light brown sugar, butter, egg, vanilla extract, chocolate chips, butterscotch chips
Please note: Some of our posts may contain affiliate links which means the Team at Variant Ventures could earn money if you purchase products from our site.